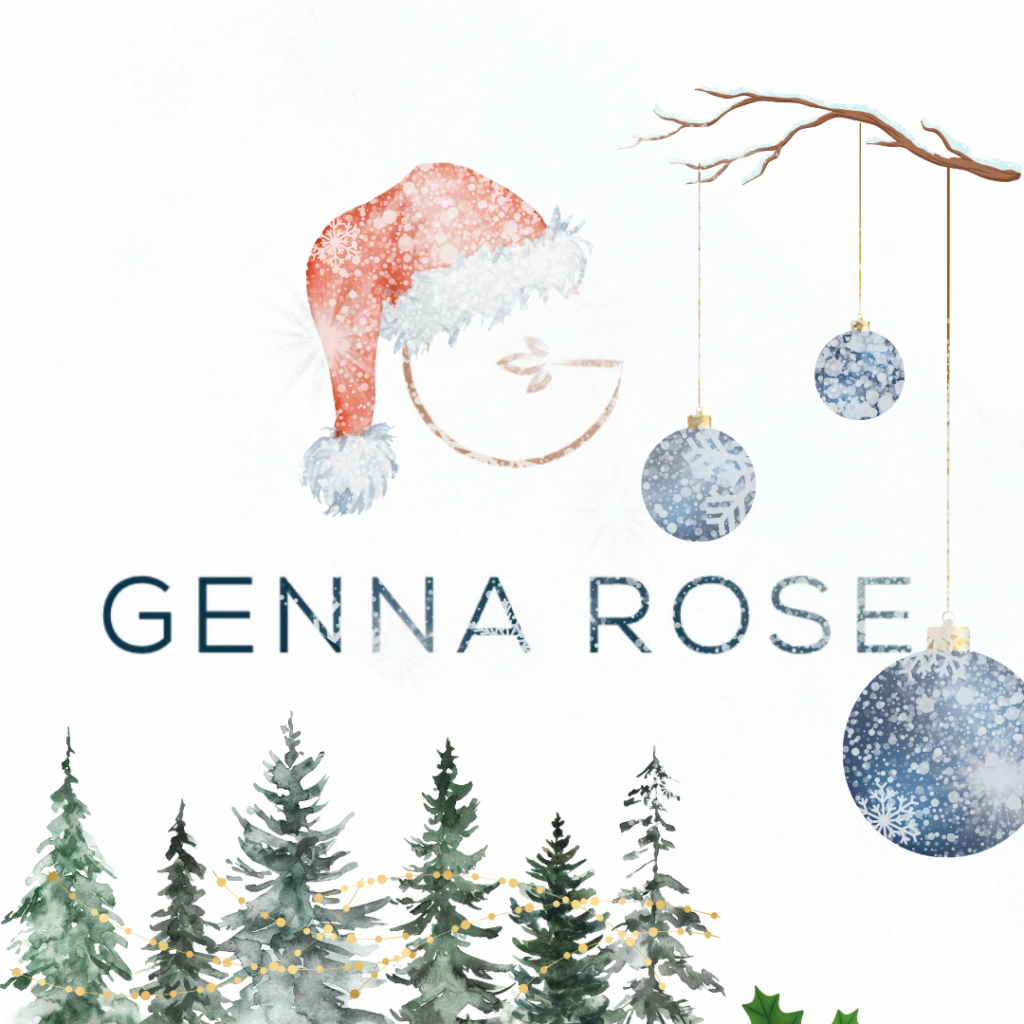 Makes someones Christmas with one of our vouchers.
Pop in and pick one up to give them on the day, or have an E-voucher delivered to them on the BIG day.
Overwhelmed with all the different Brow treatments? Not sure what to book?
Discover lash artistry from our master team, in a luxury setting. From lash lifts to volume lashes, come and relax, unwind and unveil elevated confidence.
The best accompaniment to lust-worthy lashes? Bodacious brows, of course! Laminate, tint, wax and maintain the perfect arch with us.
Ready to make excellence your every day? Committed to creating a career change? Then explore expert education with the Genna Rose academy. 
I was welcomed in, Genna Rose confirmed my wishes and Evie explained exactly what would happen, I chose the 'Full set of Classic Lashes'. The environment was cosy and relaxing, although the treatment takes a while it was well worth it, I was over the moon with the result, on completion the after care was explained and I went away delighted.
Absolutely fantastic training day!!!! Genna was engaging, informative and incredibly thorough! I left feeling totally exhilarated and ready to to add classic eyelash extensions to my business services. Highly recommend. Thankyou Genna xx
The best lash & brow salon in Wiltshire!! I have been coming to this salon for over 4 years & I am always obsessed with my lashes and brows after my treatments. Nothing is too much hassle for the girls, they are so friendly and welcoming – I love my lash days. The girls know my hot drink order for after my appointment too which is a lovely touch.
After seeing 𝗚𝗲𝗻𝗻𝗮's Instagram page and being a model on a lash masterclass course, I started going to the salon to have my eyelashes done as a client.
Within 6 months, I had booked onto a lash extensions course after 𝗚𝗲𝗻𝗻𝗮 gave me encouragement to take the plunge after I had mentioned I'd love to do it.
I was so nervous in the build up but 𝗚𝗲𝗻𝗻𝗮 was right there encouraging me from the get go!
The encouragement didn't stop there, on the course she was everyone's champion and how excited she got for everyone's work really psyched me up! Not to mention everything I learnt, 𝗚𝗲𝗻𝗻𝗮 was such a good teacher and 'no question was silly' (her words!!), I thought my old brain wouldn't remember everything but somehow she managed to sink it all in!
I'm already planning to do another course at the academy! Honestly, the best. If you're wondering whether to do it, this is your sign to go for it!
What an lovely experience!
I booked in to have my brows waxed by Evie and she was so lovely and professional. I get anxious socially and can easily get triggered in this sort of setting but there was a very relaxed atmosphere and Evie made me very comfortable – I ended up chatting loads! Thank you again, will defo be back!
I absolutely loved my experience at the Genna Rose Training Academy today! I've been slowing building my makeup artistry business, which books up most weekends for weddings but not a lot of work in the week. I did the classic lash extensions course, it was so worth every single penny:) Genna was positive, supportive, gave us all practical advice about running a business and creating beautiful lashes for our clients. I have never done lash extensions before but I left the session after completing a full lash application and felt confident on how to improve and make this a business. Even if you're nervous, I'd 100% recommend just taking the leap, I promise you you won't regret it. I will definitely be coming back to do the Russian lash extensions course and others in the future. Thank you again to Genna for creating such a positive and supportive atmosphere today, and your continued support with my business xx
Genna and her team are absolutely the best at what they do. I have had my brows done at many other locations where i previously lived, and this is the first time i have religiously stuck to the one business, because i knew that i would never get them done better anywhere else. Welcoming and friendly atmosphere on every visit, Genna remembers everything about her clients , her team are great and the salon is spotlessly clean.
Genna loves what she does and the Classic eyelash extension training she taught yesterday was impeccable, I had a top experience and she has certainly become a reference for me and how lucky I was to have found her, Thank you!!
I was a bit apprehensive about having permanent brows. It was an important decision for me. I asked loads of questions, some I felt were silly and trivial but Genna made me feel so comfortable and answered every question with detail and care. Genna explained every step of the process to me. I understood the preparation from even before my appointment, then on the day of my appointment it was clear what Genna was doing before, during and after. She was precise and very professional. I'm so happy that I've now had them done as they are beautiful! Thank you so much again Genna Rose. Anyone thinking of having this treatment done, do it! You won't regret it. It's worth every penny not only for the final look but for the entire service as well xx